Part of London's social fabric since the 1700s, private members' clubs are synonymous with society's elite. Flourishing in the wake of the industrial revolution, London was once home to 400 private members' clubs. This number has dwindled over the years, but there are still several dozen private clubs dotted around the heart of London, from Mayfair to Chelsea.
Our guide to the best private member's clubs in London shows off what each venue has to offer, and why discerning customers choose to become a part of each establishment's clientele.
What is a modern private members' club?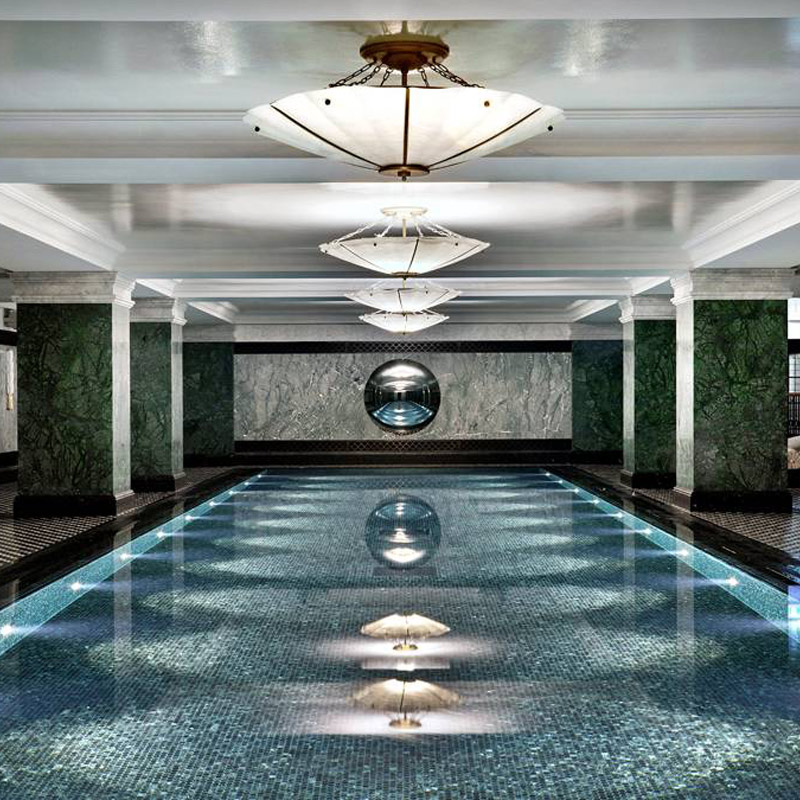 Thanks to their long history, private members' clubs have an iconic status in Britain's cultural heritage. Initially created as a "home from home" for rich gentlemen, these clubs were synonymous with power and influence. However, voting reforms in the early 19th century meant that more and more men of modest means were empowered to vote. Newly-enfranchised men felt they had "arrived", and sought out private members' clubs to join. This led to an explosion in the number of clubs, and a corresponding decline in their exclusivity. These clubs were still reserved for "clubbable" men; those with social connections, reputation and financial heft enough to warrant acceptance into the club.
Today's private member's clubs take a different approach. Modern clubs typically offer similar services to their forebears, but use a paid subscription to collect fees from members. A much more egalitarian and open-minded approach has seen clubs open their doors to women and men, though this change has come slowly (some were explicitly male-only until well into the 2000s).
The best private member's clubs in the City of London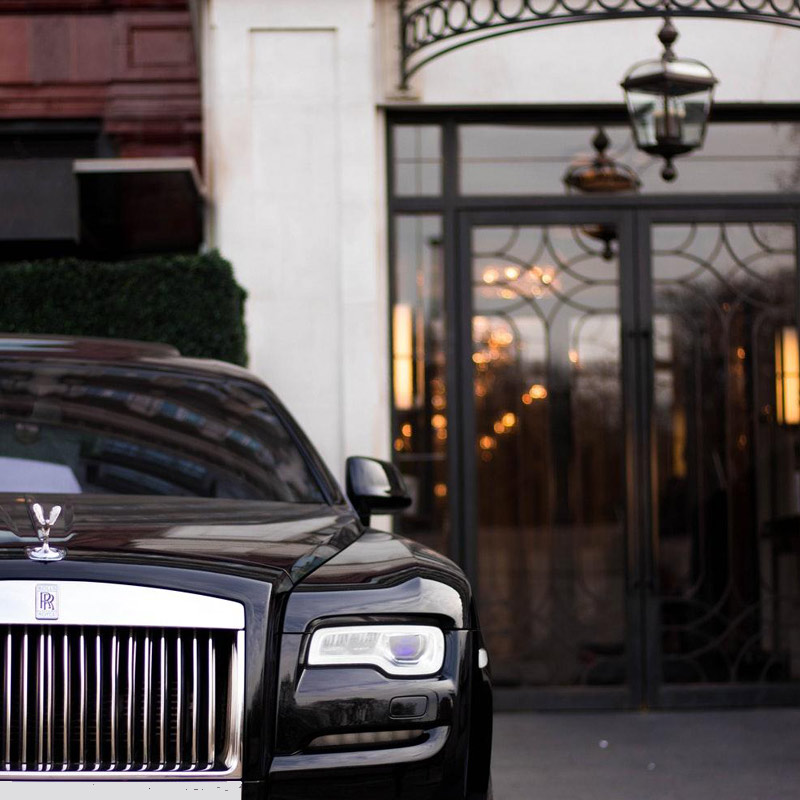 Each club is different and offers different advantages to its clientele. No matter what you're looking for, you can find it at one of these private member's clubs. We've broken our list down by area, so whether you're in St James's or The City you can find a club to suit your tastes.
Chelsea private members' clubs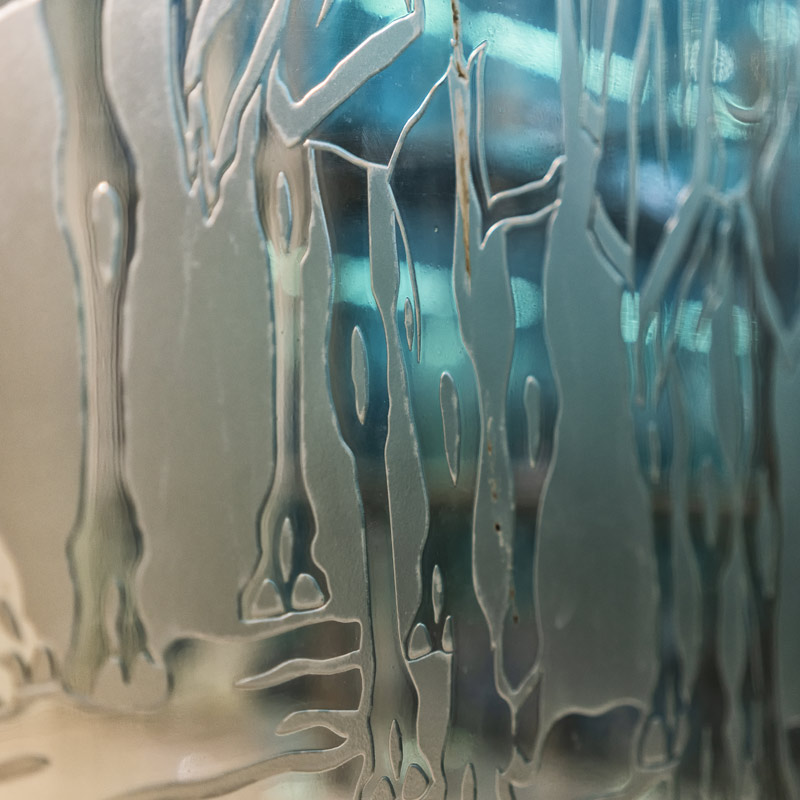 Originally London's bohemian cultural quarter, Chelsea was known for artists, poets, painters and philosophers during the 19th century private members club boom. "Swinging Chelsea" in the 1960s saw the borough return to the public eye as the go-to spot for Rolling Stones, Beatles and "Chelsea Girls".
Albert's - Beaufort House, 354 King's Road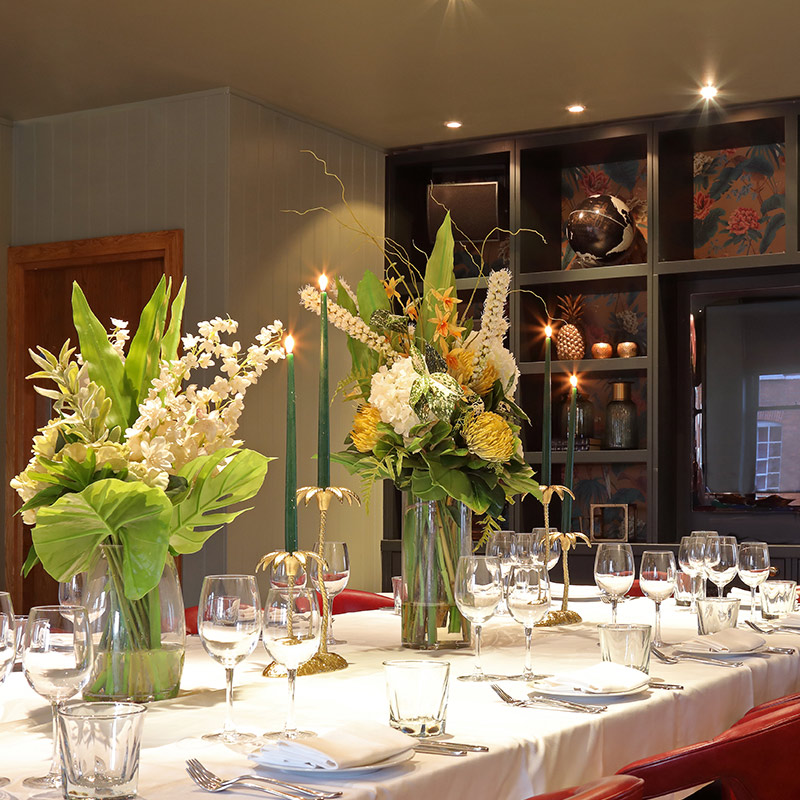 © Albert's Private Members Club
Named after Queen Victoria's beloved husband, Albert's has recently re-opened in Beaufort House. Boasting an impressive range of beautifully-designed rooms, Albert's is the quintessential English member's club. The members-only bar and brasserie offers a fine selection of whiskeys, martinis and champagne, which can all be enjoyed from the club's penthouse retiring rooms. Membership of Albert's also grants access to Chelsea' famous Raffles club, where the rich and famous can be seen night after night.
South Kensington Club - 42 Harrington Road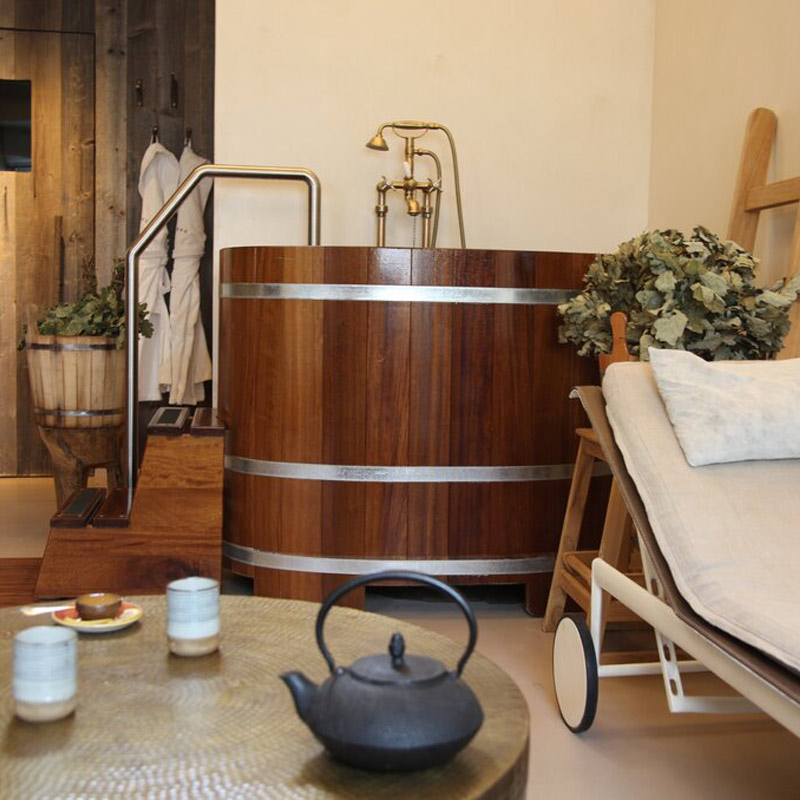 © South Kensington Club
Many London clubs focus on entertainment, but the South Kensington Club also cares for their members' wellness. This club features not only well-furnished sitting rooms where members can work and socialise, but Russian-style banyas spa treatments. Members receive invigorating treatments that include massages and icy plunge pools, which can be followed by a visit to the Turkish hammam steam room or the Asian tea library. Members of this club will be happier, healthier, and more alert, with the opportunity to mix with the very elite of London society.
The Sloane Club - 52 Lower Sloane Street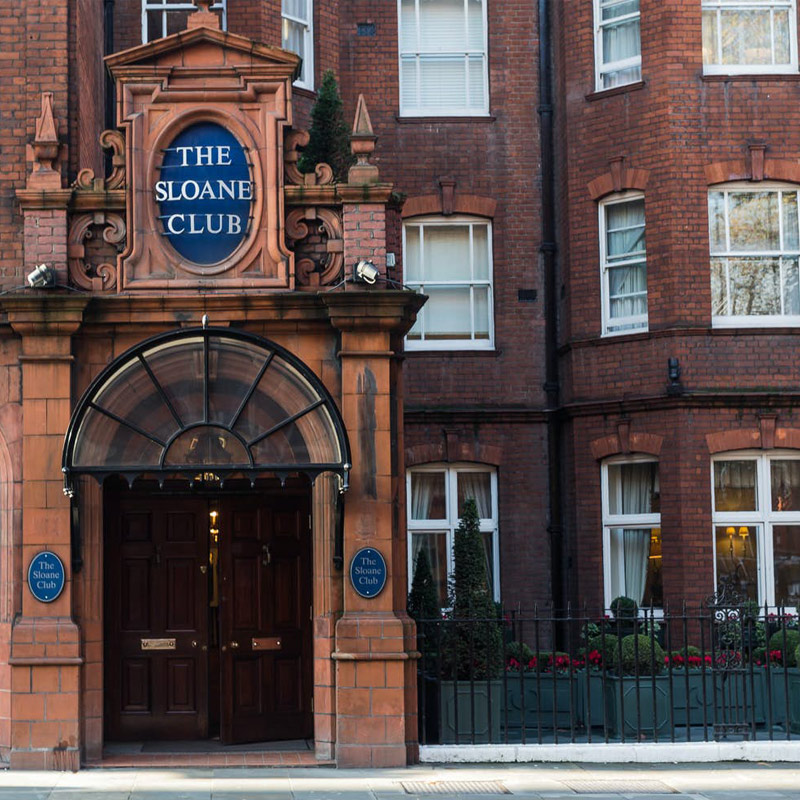 © The Sloane Club
Just around the corner from the Saatchi Gallery, this club is a Chelsea icon. Nestled deep within one of London's most sought-after postcodes, club members gain access to a beautiful space to host and be hosted. In a break from tradition, the Sloane Club offers dedicated work spaces to its clientele. Work and play from the Sloane Club's beautiful private boardrooms, making use of this prestigious address as the ideal workspace solution.
The Sloane Club offers far more than a working environment though; it's dedicated to drawing its members together into a community of like-minded individuals. The on-site kitchen provides fine dining in style, while cocktails are always on hand from the built-in bar. Members and their guests are free to mingle, while regular events such as art fairs and networking hotspots provide the perfect entry to the club's social scene.
St James's private members' clubs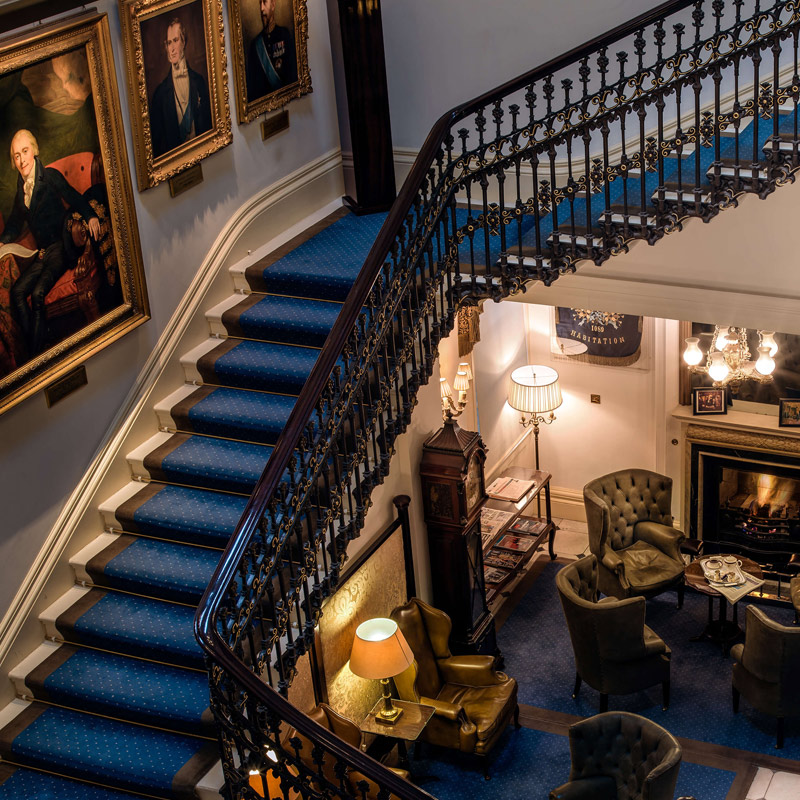 © Carlton Club
The original "Clubland", St James's was where the aristocracy lived in London. Home to some of the most iconic upmarket London landmarks such as Jermyn Street, Pall Mall, and Carlton House Terrace, St James's still retains an air of grandeur and sophistication.
East India Club - 16 St James's Square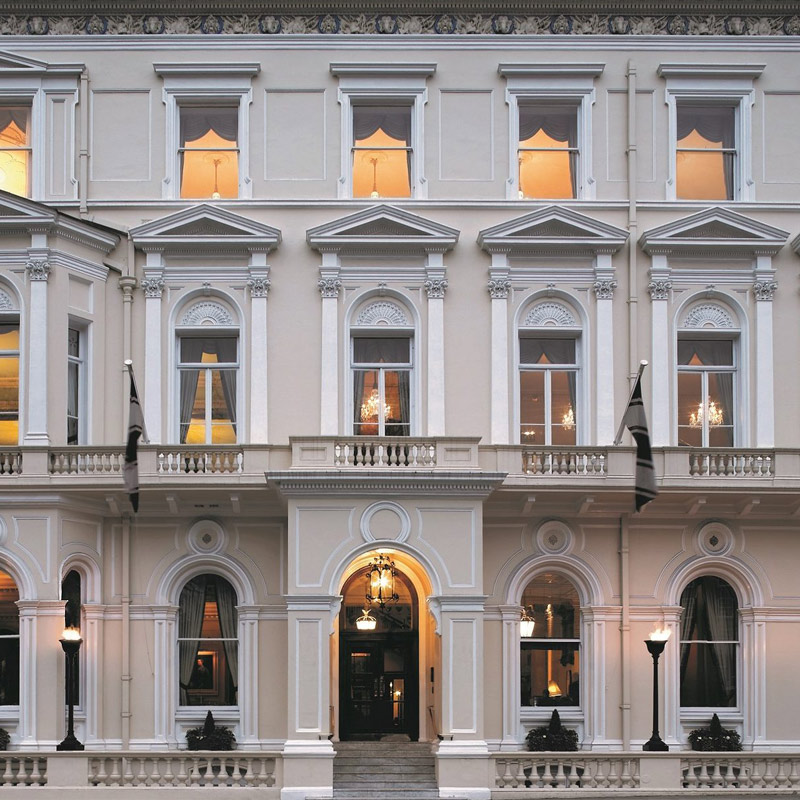 © East India Club
Wearing its exotic history on its sleeve, the East India Club still bears the hallmarks of its mid-19th century founding. Created for members of the East India Company, as well as commissioned officers of the Navy and Army, the club has a long association with the British Empire. Today, the club blends traditional club formality with an openness towards young members. Regular events for members aged 18-35 and an emphasis on reasonably-priced food and drink help to bring in a younger membership. However, the club cleaves to its heritage as a space for members to meet and converse, rather than work; business papers may not be referred to, and mobile phones may not be answered (though a silent phone may be checked). A strict dress code must be adhered to, requiring a jacket, collar and tie at all times.
Carlton Club - 69 St James Street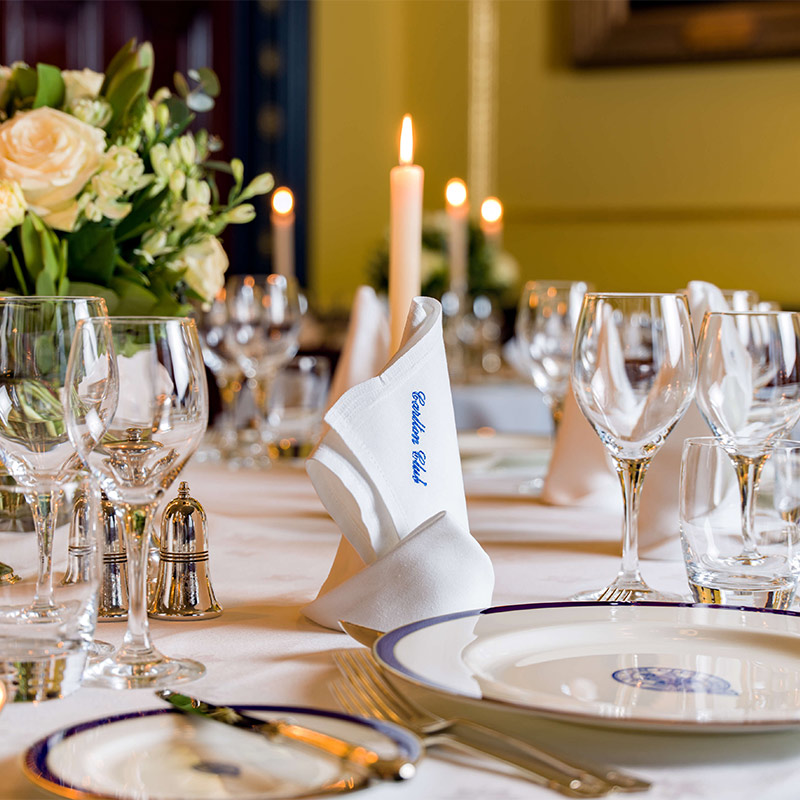 © Carlton Club
Formed in 1832 as an official meeting space for the Conservative Party, membership of the Carlton Club became a "badge of honour" for the political class. Today, the club is still part of the Conservative Party's spiritual heartland, and plays host to many meetings and events. Beyond offering a place for the political class to meet and make connections, it is also an excellent watering hole and dining venue. A range of dining rooms, unfailingly named after Conservative icons like Churchill, Thatcher and Disraeli, are available for events and private use.
Overnight stays are also accommodated at the Carlton Club, which boasts an extensive array of single and double rooms. Members also benefit from study and work rooms, enabling the club to be a venue for both networking and work.
The Wellington Club - 91 Jermyn Street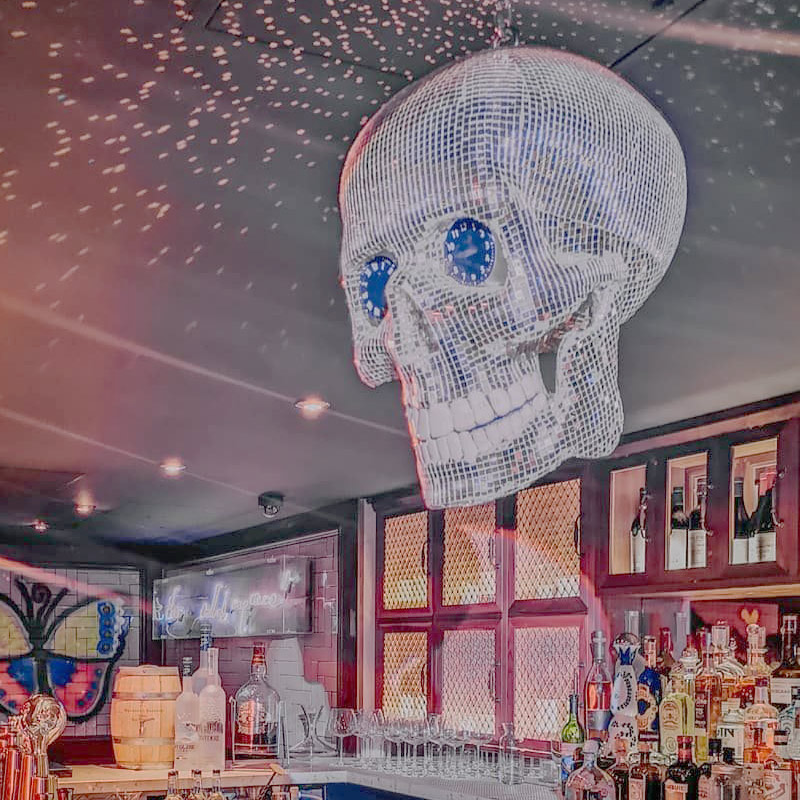 © The Wellington Club
Founded in 1832, the Wellington Club offers fun 7 days a week. Billed as an "adult playground", and with a late-night license every night, its clientele know that a night at the Wellington Club is never run-of-the-mill. All the private members' club necessities are here; an exclusive restaurant for the use of members only, a bar that boasts rare and expensive liquors, and an in-house nightclub where members can mix and mingle to their hearts' content. 
Tramp - 40 Jermyn Street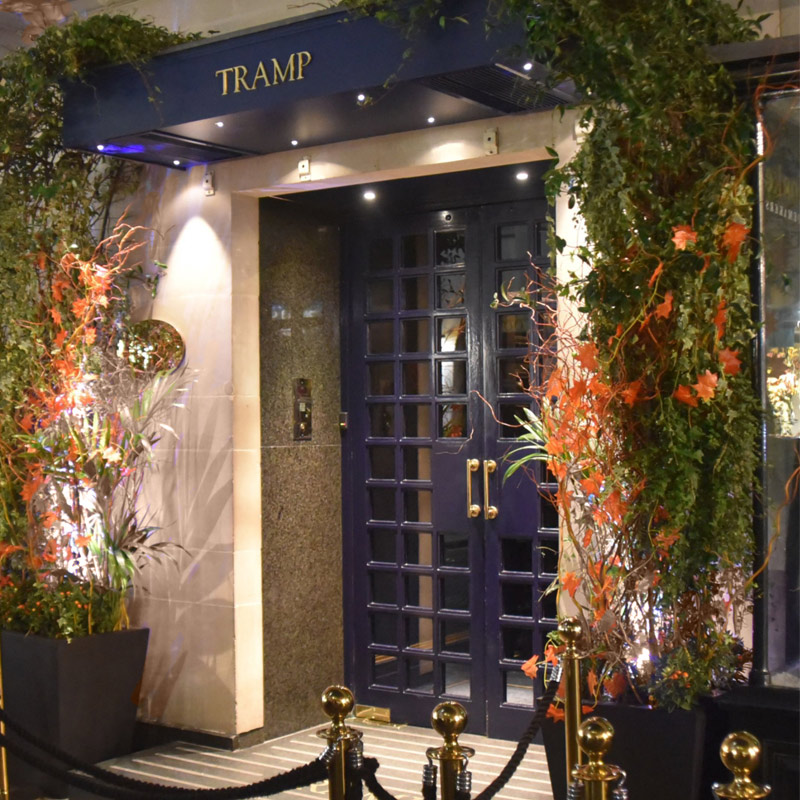 © Tramp
Begun in 1969 as the "place to be seen", Tramp's name belies its exquisite taste and decor. Quiet, dark and reserved, Tramp offers a secluded space for the rich and famous to get away from it all. Entirely underground, the club is at its finest late at night, sipping cocktails in the Zodiac Room while conversation ebbs and flows around you. Once there, it's easy to see why leading rebels like Mick Jaggers found their way here in their heyday.
Treat yourself to a fine meal from the club's restaurant, and avail yourself of the extensive range of cocktails available at the late-night bar. A private members club like no other, and one not to be missed.
Soho private members' clubs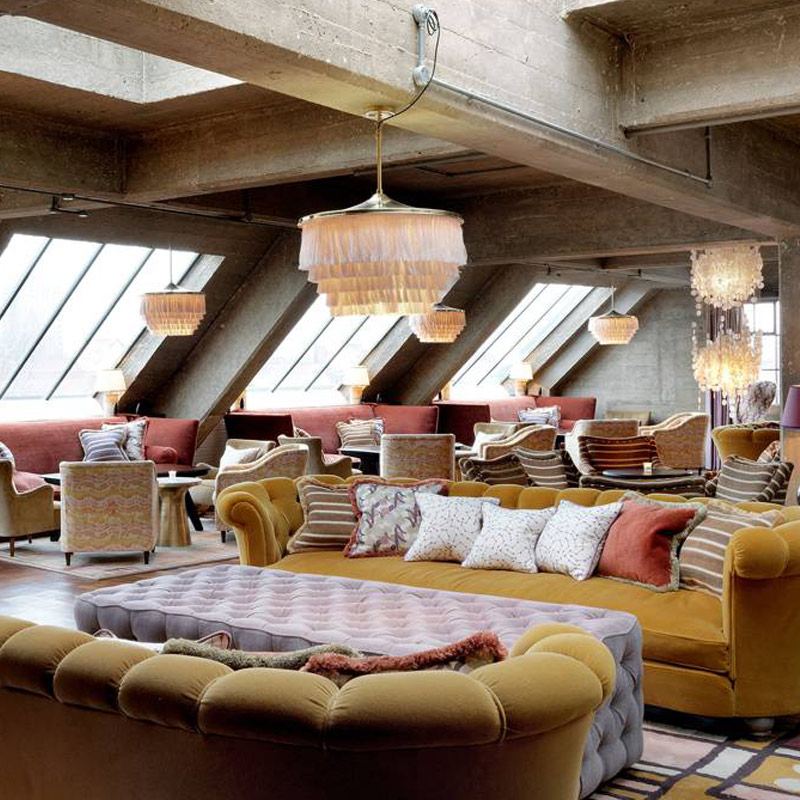 If you were looking for a good night in London in the 60s, Soho was the place to go. Famous (or maybe infamous) as an open-all-hours borough where fun was always on the menu, it drew London's media, film and music stars. Today Soho is more restrained, but there's always an undercurrent of contagious enthusiasm for the best things in life.
Soho House - 40 Greek Street
© The Times
The original Soho House, on Greek Street, is where the illustrious club chain began in 1995. Intended as a creative hub, Soho House is famous for attracting the great and good of the London media scene. From Hollywood A-listers to national treasures, Soho House is the destination of choice for those in the know.
Soho House at 40 Greek Street boasts a handsome outside dining space known as the Courtyard, fitted with a retractable roof to keep members dry. Dining and sitting rooms are beautifully equipped and provide the ideal Instagram-worthy backdrop for any meeting, whether for business or pleasure. The Soho House's roots as a hub for creatives are woven through the club's decor. Emphasis falls on eye-catching modern decor and fascinating objet d'art, contrasting to the darker, "classic" feel of many private members' clubs.
Groucho Club - 45 Dean Street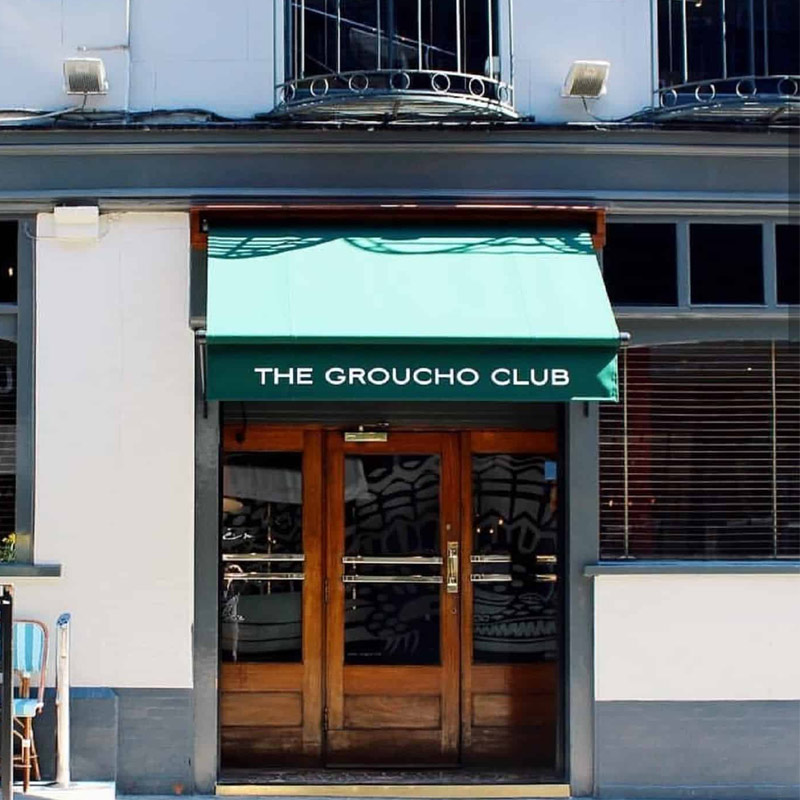 © Groucho Club
Set up in 1985 as an alternative to stuffy, hide-bound contemporary institutions, the Groucho Club became the place to be seen in Soho. Famously named after Groucho Marx, who refused to be part of any club who would have him as a member, the Groucho Club is home to many luminaries of the music and arts in London. High-profile members such as Eric Clapton are nothing out of the ordinary; he was famously once turned away from the club unrecognised.
Besides boasting a glittering list of clientele, the Grouch Club is an ideal daytime and late-night space for work and play. Artwork covers the walls, and each room is designed to evoke playful creativity in its occupants. For a slice of hip London clubland, the Groucho Club is the place to go.
Mayfair private members' clubs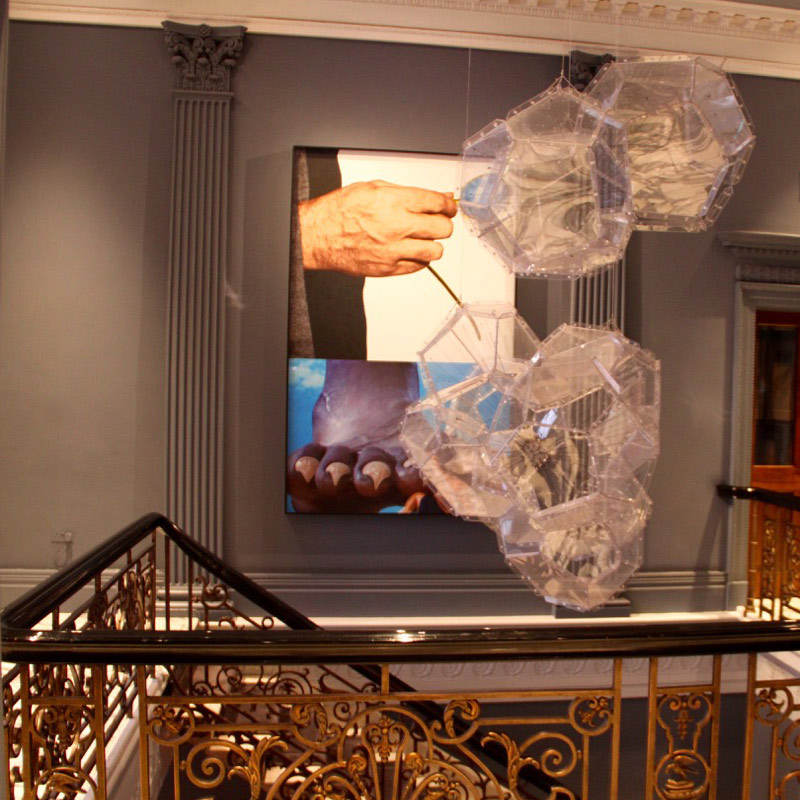 © The Arts Club
Mayfair has been London's most desirable address for hundreds of years - unlike many boroughs, it's never gone out of style. One of the world's most expensive postcodes, Mayfair is where the rich and famous go to splash their cash.
5 Hertford Street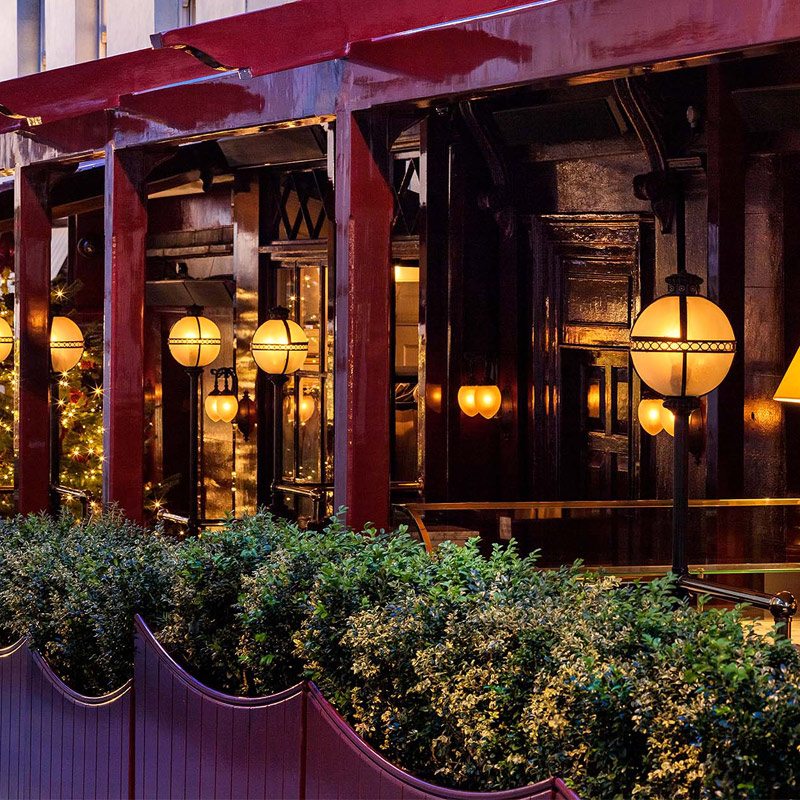 © 5 Hertford Street
One of London's most secretive clubs, this venue claims to be where Prince Harry and Megan Markle had their first date. Although little is known about the club's interior, it continues to attract A-list figures from the celebrity world, and hosts a cigar shop and downstairs nightclub, Loulou's, on-site.
Oswald's - 25 Albemarle Street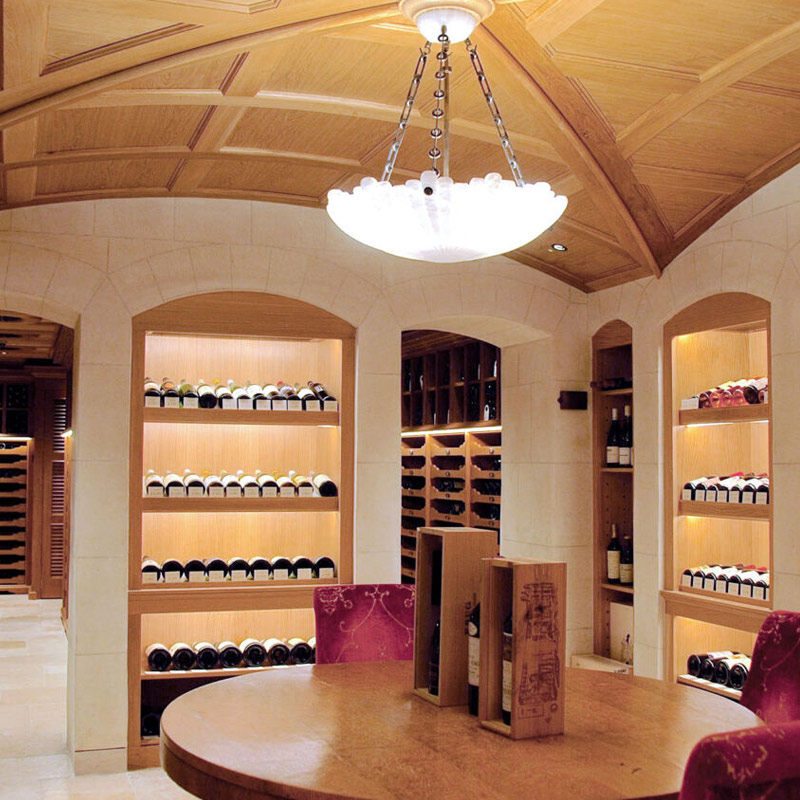 © Oswald's
Under the same ownership as 5 Hertford Street, Oswald's Club is dedicated to wine lovers. Boasting an impressive cellar of its own, Oswald's allows guests to purchase from their extensive range of vintages or have their own bottles stored on-site. For real wine lovers, Oswald's Club is an unbeatable destination.
Annabel's - 46 Berkeley Square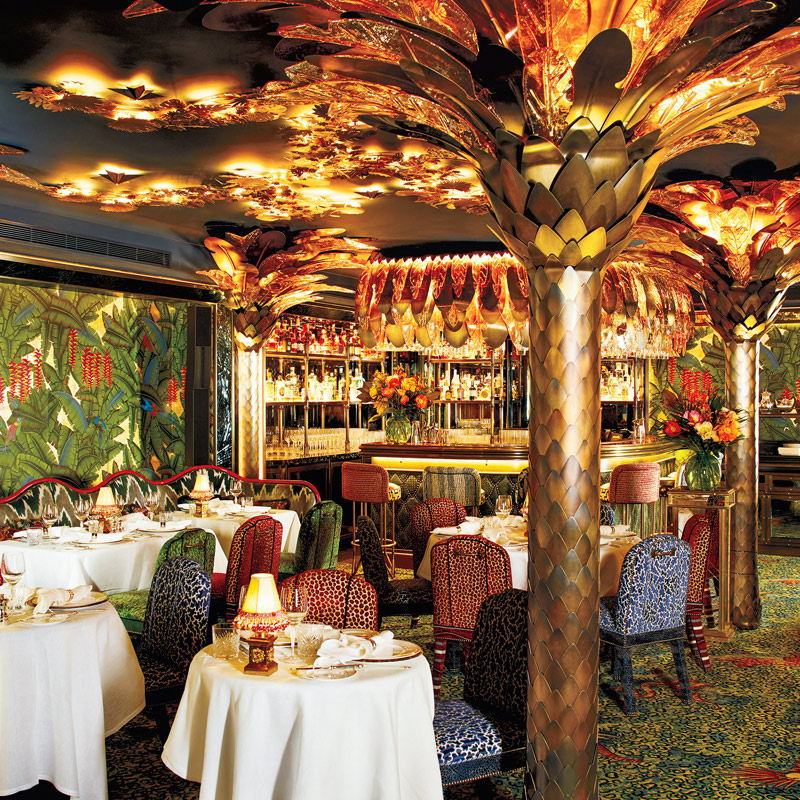 © Annabel's
Breathtakingly opulent throughout, Annabel's is one of the most luxurious clubs in London - if not the world. Designed as a playground for members, Annabel's is home to Matteo's, a fine-dining institute well-known across the capital. Downstairs is 46, the club's in-house nightlife venue. Throughout the rest of the club's beautifully-decorated rooms you'll find jungle themes, a Mexican bar, a fully-equipped humidor and wine cellar, and Annabel's beautifully verdant outdoors garden.
Membership is exclusive, but the club is open to all enquiries. For an unbeatable club in the centre of Mayfair, Annabel's is our top pick.
The Arts Club - 40 Dover Street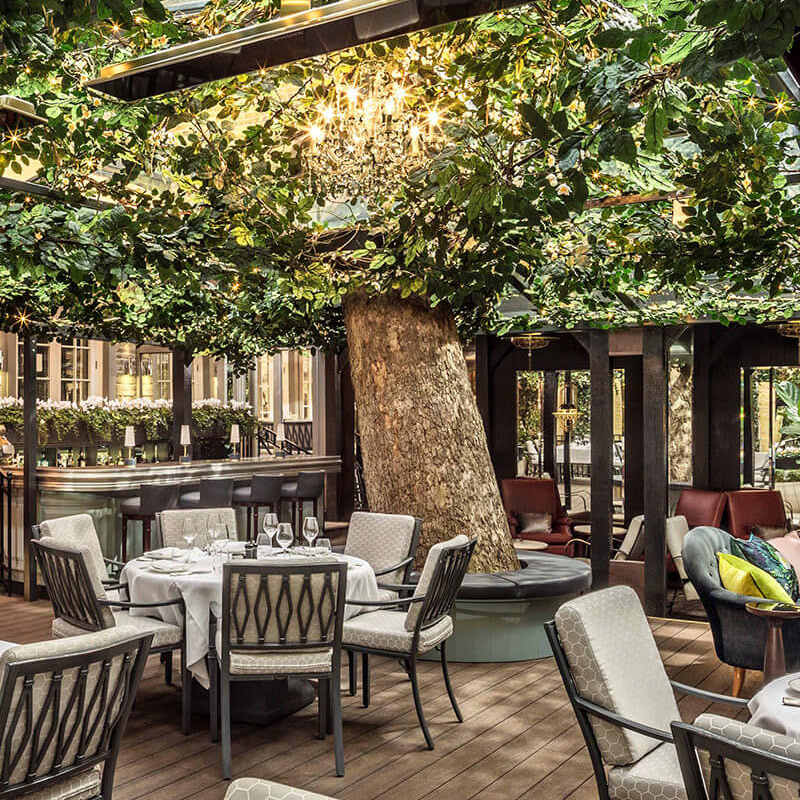 © The Arts Club
As you might imagine, the Arts Club was founded to provide a home to London's burgeoning cultural life in the 1860s. Almost 150 years after it was founded, the Arts Club has survived twists and turns (and even a direct hit during the Blitz), and is still a lively home for the city's leading citizens. Painters, musicians, scientists and philosophers all found a welcome community of like-minded compatriots at the Arts Club, and continue to do so today.
In addition to high-quality fine dining and late-night bar access, the Arts Club provides a unique benefit to members in the form of the Lanserhof. A clinic that combines modern medicine and naturopathy, the Lanserhof can be found at health resorts across Europe. Treatments include massages, osteopathy, cryopathy, physiotherapy and personal training. Few clubs offer such a wide range of health-oriented services in tandem with the last word on luxury.
The City private members' clubs
London is very much still a working city, and the square mile known as "The City" is the driving force behind it. Crammed into this district are financial institutions that influence lives across the world, from New York to Hong Kong. Bankers work hard, but they also play hard, and this is where you'll find some of the city's most upmarket establishments.
The Ned - 27 Poultry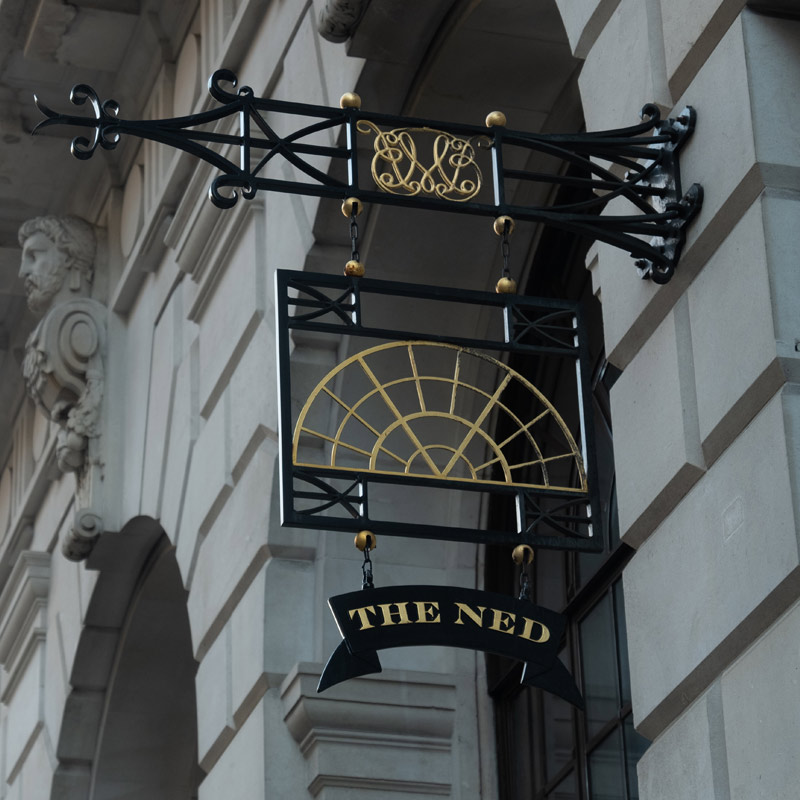 © The Ned
The Ned is run by the Soho House group, and is their first foray into clubs for the corporate world. The Ned couldn't be closer to London's financial establishment; the Bank of England is across the road. Named for the architect who designed the building, Edwin "Ned" Lutyens, The Ned offers something for everyone. There are no fewer than 8 kitchens in the club's 3,000 square metre hall, offering cuisine from traditional British fare to American, Italian and Asian-Pacific. A huge range of spa and health treatments are also available, from osteopathy to manicures.
When the sun goes down, the club's clientele can head downstairs into the old bank's vault, passing the 20-ton security door as they do so. In-house cocktails and secluded booths provide the perfect counterpoint to a hard day's work. Those who need somewhere to lay their head can book a room in the club's 5-star hotel, waking up in the heart of London's financial district. Perfect for hard-working, hard-playing bankers and financiers, The Ned is an essential part of the City's machinery.
Ten Trinity Square - 10 Trinity Square, Tower Hill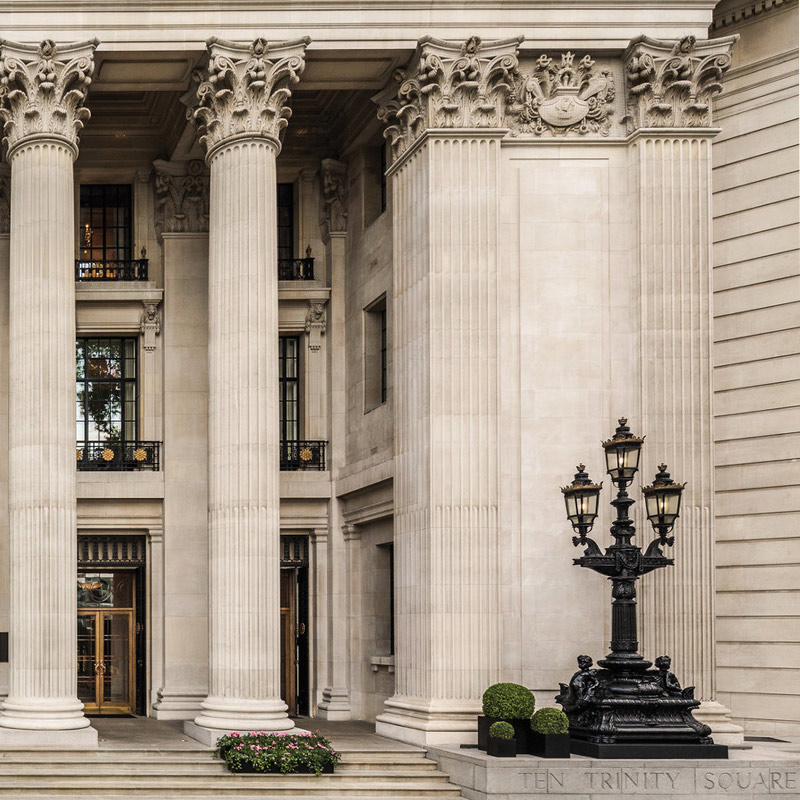 © Square Mile
A little further out from the City, on Tower Hill, Ten Trinity Square is another after-hours destination for bankers and financiers. Squarely aimed at wine lovers, with a custom-crafted Chateau Latour experience, this club boasts close links with the Four Seasons hotel at the same address. This provides members with easy access to the on-site spa, health facilities and meeting rooms. Thanks to this close relationship, the club's clientele is spoiled for choice. Whether looking for space to work, relax, dine or simply meet, Ten Trinity Square offers the last word in elegance.
Belgravia private members' clubs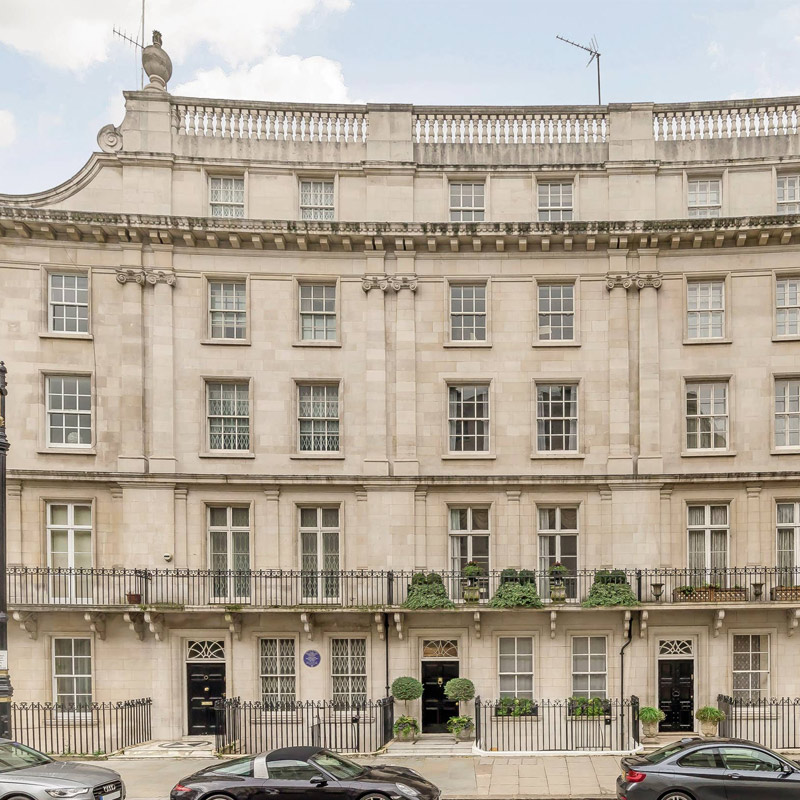 Quiet and understated, Belgravia is home to many foreign embassies. Elegant townhouses and beautiful stuccoed frontages provide a beautiful background to this district, where club-goers can relax and enjoy themselves in one of the world's most sought-after postcodes.
Mosimann's Club - 11B West Halkin Street
© yummei
Located just off Belgrave Square in the very heart of London, Mosimann's is the archetypal exclusive English private members' club. Set in a converted church, this club has been a focus of the London elite since its creation in 1830.
Offering private dining to members, Mosimann's Club provides true sophistication and seclusion to its clientele. Members enjoy access to the club's balcony bar, where they can enjoy canapes and cocktails in the evening sun, before retiring to the club's dining room or to a private dining booth. The club is so well-appointed that it's been chosen as the venue for royal wedding menu tastings, reflecting its long-running association with the cream of British society.